Relax. Rejuvenate. Results.
Renew Beauty Med Spa & Wellness Center is a state of the art facility combining beauty, science and results - all in the comfort of a relaxing spa environment. Operating at North Park Center for over 10 years, and now at Stonebriar Center Frisco.
Renew Beauty is an industry leader in advanced skin rejuvenation, anti-aging, cosmetic injectables, skin care & wellness.
Discover a new you at Renew Beauty Med Spa & Wellness Center and allow our team of professionals to make you your most beautiful! Complimentary consultations are available seven days a week. Learn about our advanced techniques for your face, skin, and body.
Learn More
Our Providers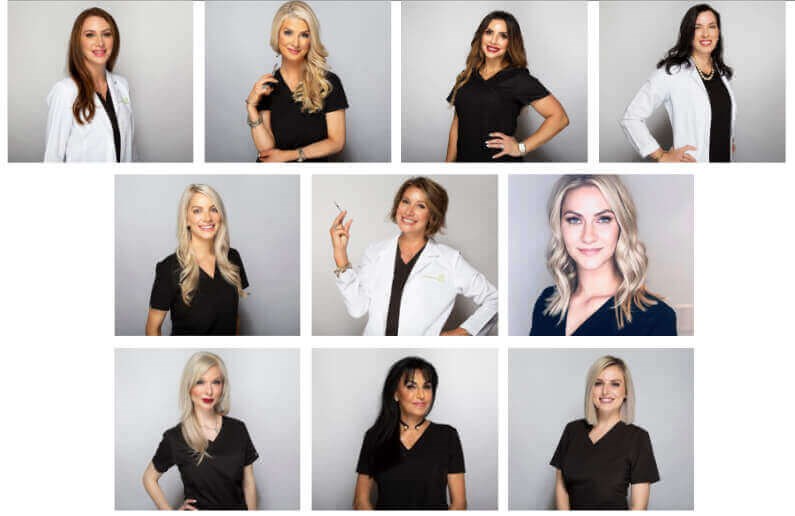 EXPERIENCE YOU CAN TRUST
OVER 1O YEARS OF EXPERTISE
Our team of cosmetic nurses and aesthetic professionals at Renew Beauty Med Spa & Wellness Center work with our clients individual needs to ensure optimum results through advanced skincare treatments in our luxurious and relaxing spa facilities.
Our goal is to exceed our client expectations. We specialize in solutions for all skin types, and customize a treatment plan for you.
Browse our team bios to learn more about each member's credentials and specialties.
Learn More
Our Reviews
Love miah for my facials and Jessica is a amazing injector! Everyone is so nice and they carry the BEST products.
J.C.
Amazing experience! I highly recommend Sivan. She is talented, attentive and kind. She recommends what is best for you and has the experi...
R.W.
Great experience and very professional! My first time at the med spa was amazing- Will be back soon!!
V.O.
The women at Renew Beauty are absolutely amazing!!!! Love the whole experience. They treat you like your family ??. Natasha is so knowledgea...
R.J.
I love everything about this place! The staff is amazing and you can really tell they care about the patients. It's scary trusting someone w...
M.G.
Our Facilities
Renew Beauty - NorthPark
8687 N Central Expressway Suite 2220, NorthPark Level 2
Dallas, TX 75225
Get Directions
Renew Beauty - Stonebriar
2601 Preston Rd Ste 1058, Stonebriar Centre
Frisco, TX 75034
Get Directions